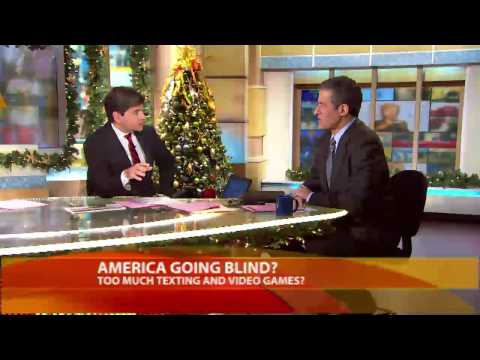 A study by the National Eye Institute confirms the alarming fact that the rate of nearsightedness in the United States has nearly doubled in the last thirty years.
This video talks about "Near Point Stress", or "Compute Vision Syndrome", and there are many articles on this blog about those two issues.  The video also talks about the importance of sunlight, and the importance of getting outside.
Many of these cases can be prevented.  Watch the video, then read the blog!